Welcome to
M.I.H.I Ministries, Inc.

We are a holistic ministry aiming to mirror the 1st Century Church who believes the Bible as the infallible Word of God, focuses on teaching and studying the Word of God in order to obtain understanding, and who teaches there is One Lord, One Faith, and One Baptism. Founded in 2006 by Rev. Margaret F. Coleman and Rev. Zelda L. Robinson, the ministry was established for the purpose of addressing the needs of the spiritually mature, new babes in Christ, and those in the incubation process of spirituality and ministry, while setting an atmosphere of spiritual and emotional freedom in order to reap, refresh, renew and regenerate souls, bodies, and minds.

In 2007, MIHI was incorporated as a church, and began hosting regular Sunday services in 2012. We are a ministry whose foundation is built on FAITH in Jesus Christ, the only begotten Son of God. Through our conferences and workshops, we provided support to other ministries, in an effort to train leaders and lay persons. We are not confined by walls because we understand effective ministry is outside the building. We are community focused, and work hard to offer a welcoming atmosphere which encourages acceptance of others and seeks to follow the directives Jesus gave to His disciples in Matthew 28: 18-20. Thus, We Welcome You!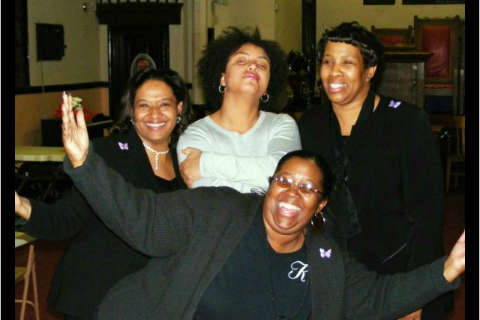 We the Bible is the infallible Word of God; our instructions for living according to God's plan for mankind. We believe God is our Father Almighty, the maker of heaven and earth. We believe Jesus Christ is God's only Son, our Lord; that God sent his Son to redeem us from our sins. We believe Jesus was conceived by the Holy Spirit, born of the virgin Mary; He suffered under Pontius Pilate, was crucified, dead and buried. We believe in the Resurrection of Jesus, that on the third day he rose from the dead, he ascended into heaven, and now sits at the right hand of God, the Father Almighty; We believe from there Jesus will come to judge the quick (the living) and the dead. We believe in the Holy Spirit, the church universal, the communion of saints, the forgiveness of sins, the resurrection of the body, and life everlasting. We believe "…the wages of sin is death, but the gift of God is eternal life in Christ Jesus our Lord." Amen!